The polarization sensitive splitter can be used for splitting or combining laser beams of the same wavelength. These beam splitters reflect s light at 45° and project P light at a high degree. In essence, these beam splitters are actually a 45 ° high reflection mirror, and the two reflection bands just compensate each other, so that the P component has high transmittance and the s component has high reflection.
---
Parameter
Basic Parameters
Product ID
PC04001
Material
BK7
Dimen-sional tole-rance
±0.2mm
Clear Aperture
>90%
Flatness
λ/4@632.8nm
Beam Devia-tion
<3′
Surface Quality
60-40
Chamfe-ring
Protective chamfering
Coating
The S1 surface is coated with depolarizing spectroscopic film, t/r=50/50(± 5%), | RS-RP | 5%, incidence angle
45 °.Antireflection coating on S2 surface, R < 0.5%, incidence angle 45 °.
| | | |
| --- | --- | --- |
| Φ | t | λ |
| 12.7 | 3 | 532nm |
| 12.7 | 3 | 632.8nm |
| 25.4 | 3 | 532nm |
| 25.4 | 3 | 632.8nm |
Application
It is suitable for tungsten, halogen, deuterium and xenon lamps
It can be used in monochromator, spectrophotometer and other optical systems
Feature
All dielectric coating
High damage threshold
|Rs-Rp|<5%
Spectrogram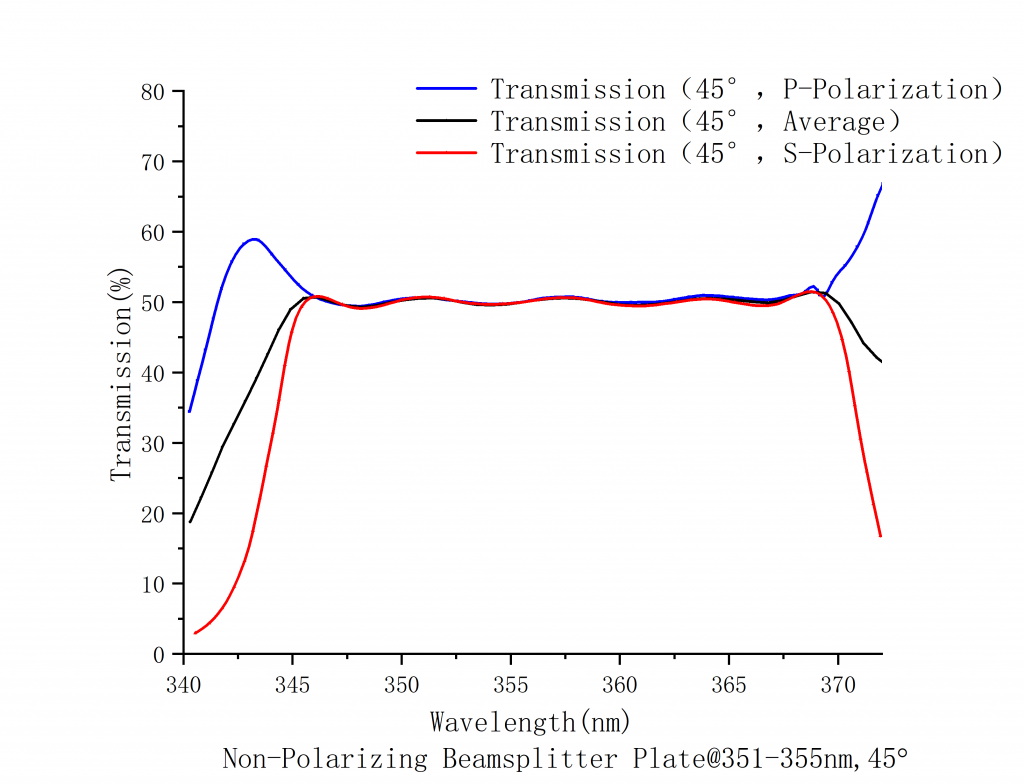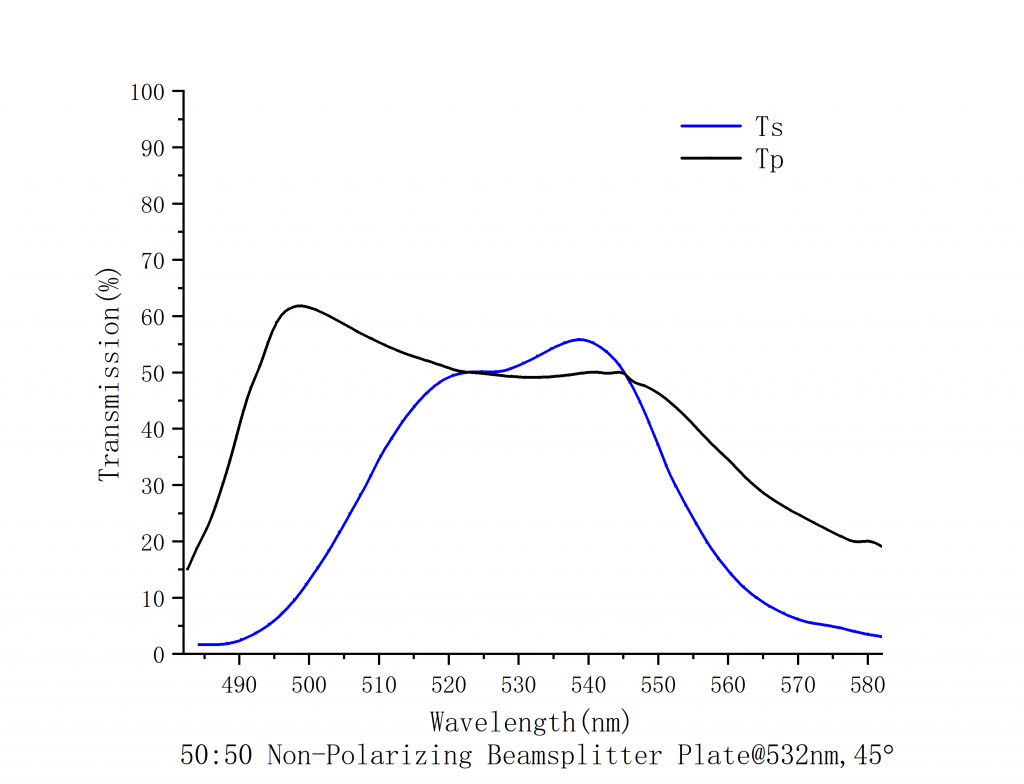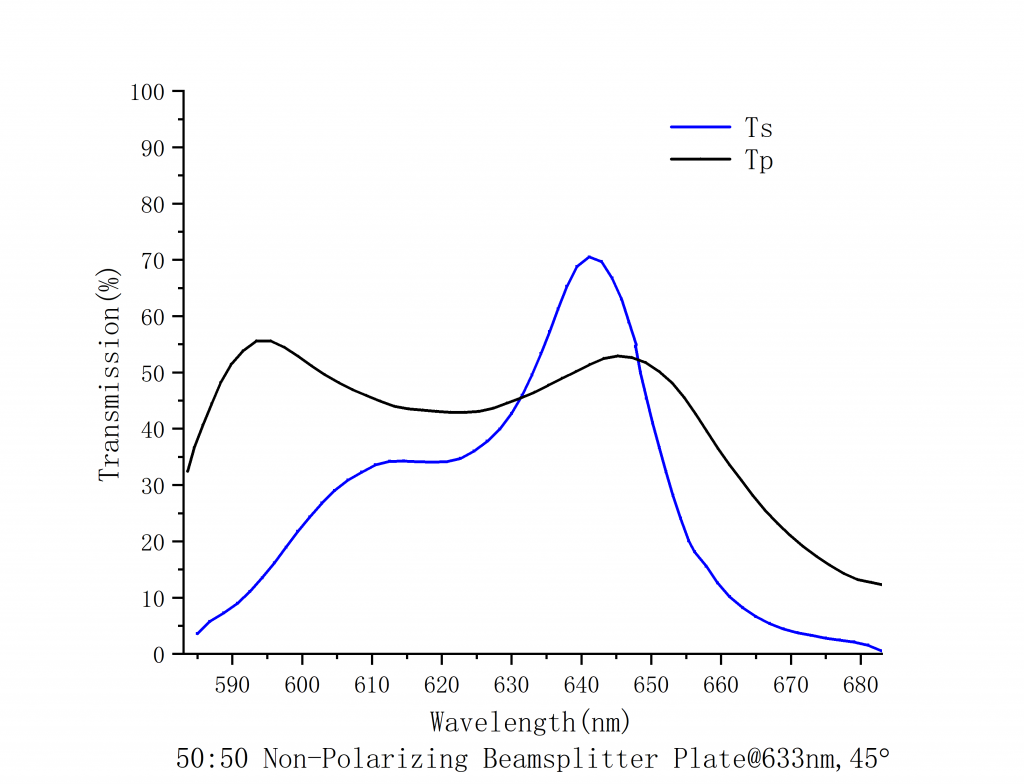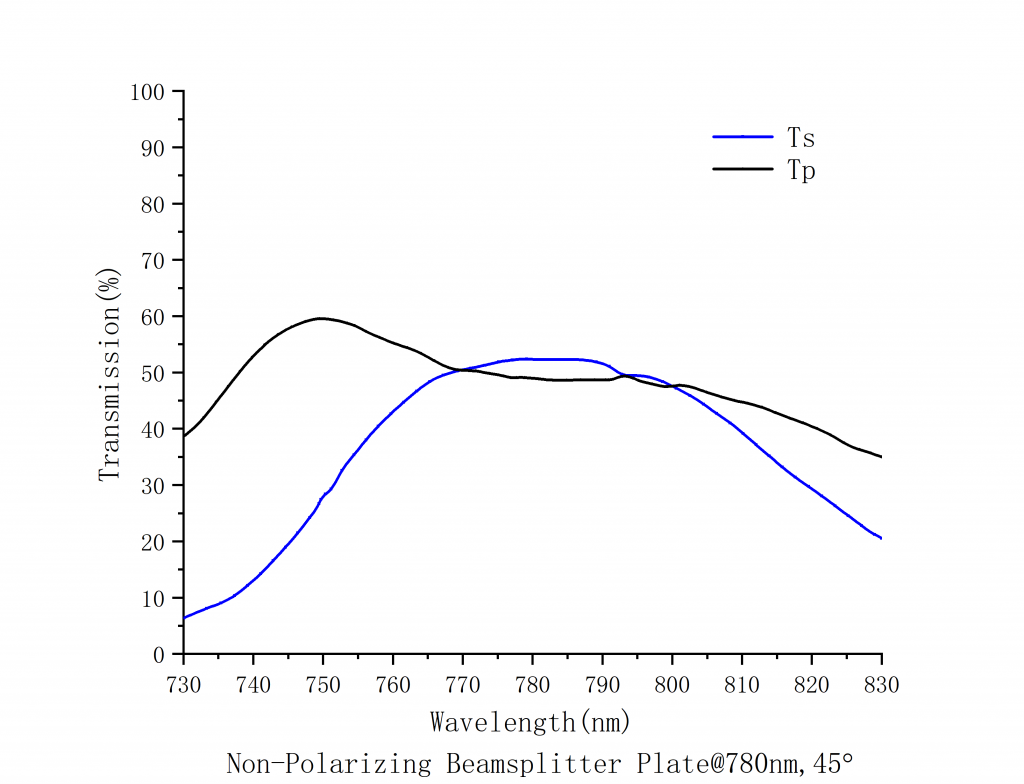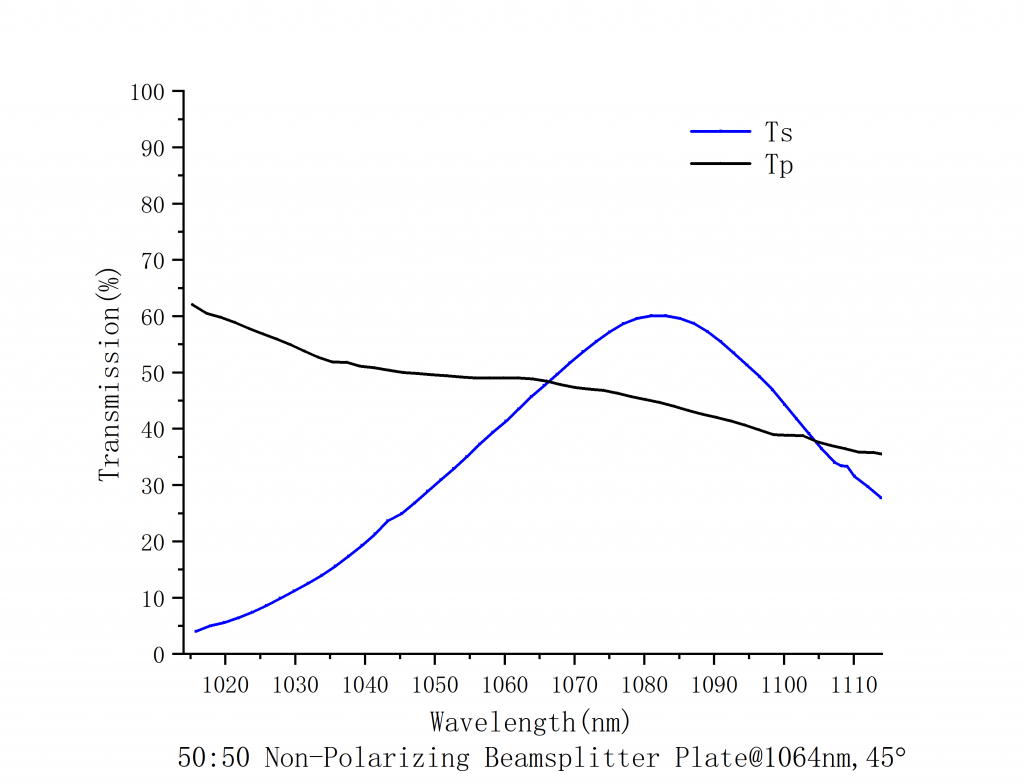 Related Products​